This episode features: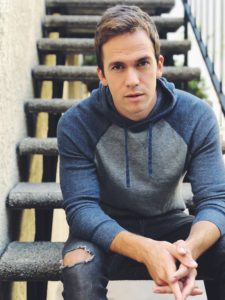 Joe Brogie, Voice Actor IMBD 
Adam Coleman 
Joe Brogie could be heard "doing voices" from a young age and started professionally recording for TV, radio, and video games in 2010.  He is best known as the voice of Donatello of the Ninja Turtles in Injustice 2.  Alongside his successful voice over career, Joe is also a professional magician, mentalist, and vocal percussionist (beatboxer).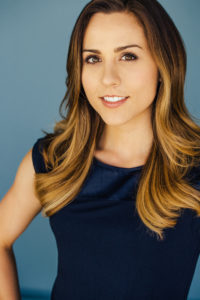 Abby Trott, Voice Actor IMBD 
Betty Stratton 
Abby Trott is an actor and singer from Attleboro, MA. She is best known for her voice over work in television animation like Hunter x Hunter, Treehouse Detectives, Bunnicula, The Seven Deadly Sins and as Windblade . in the Transformers: Prime Wars trilogy as well as in video games such as Insomniac's Spiderman, State of Decay 2, and NieR: Automata. Abby has lived and worked in Tokyo and New York, and is currently based in LA.  As a fan of disturbing Sci-fi things, Abby is thrilled to be a part of the Hidden Frequencies Podcast.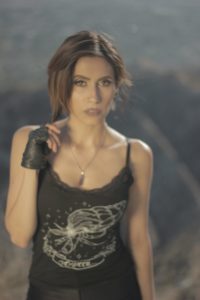 Cristina Vee, Voice Actor IMBD 
Bodacious Bunny 
Cristina Vee is known for her work in animation and video games. She voices Ladybug in Miraculous: Tales of Ladybug and Cat Noir, Velvet Crowe in Tales of Berseria, and Sailor Mars in Sailor Moon. She is also the Black Ranger in Power Rangers: Hyper Force. Her music has amassed over 20 million views on YouTube and Spotify and she is also known for her work as a producer and voice over director.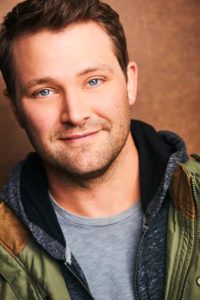 Matt Lowe, Voice Actor IMBD 
Morris Moose 
Matt Lowe is a working actor with credits on stage, television and voice over. His work includes recurring roles on Hart of Dixie, Stuck in the Middle, and Dreamworks animated series, Trolls.  Most recently, Matt guest starred on NCIS and Code Black.  He loves to hike and fish and lives in Southern California.  You can follow him socially @lattmowe.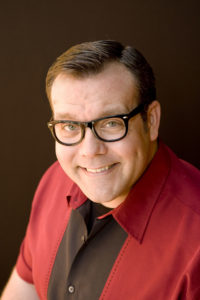 Brian T. Stevenson, Voice Actor IMBD 
Roy P. Katz 
Brian T. Stevenson is an artistic jack of all trades. Actor, voice over  artist, cartoonist, toy designer, sculptor, monkey wrangler, and even  holder of the great white nothing. Impressed? We are…. kinda.  Brian began focusing his energies on voice acting in 2009 and hasn't spent  much time gathering moss. While he has yet to discover that one character which will define his career, he has had some wonderful success with a variety of roles. He can currently be heard as Frankenstein aka Frank in the video game Hotel Transylvania 3: Monsters Overboard. In the Anime  series, Screechers Wild! he plays a creature morphing car trifecta as  CrocShock, Pyrosaur, and Smokey. With numerous other projects in the "coming soon" column Brian is up and coming in the world of animation and video games. Brian is represented for all things VO by LA based agency 
AVO.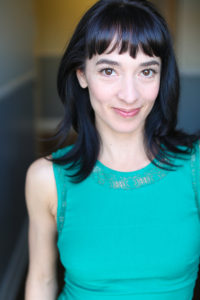 Karen Corona, Voice Actor IMBD 
Detective Aires 
At the age of 18  Portland native, Karen Corona, moved to Los Angeles to pursue acting. Since then she has worked in film, television, and commercials. Throughout her career, she had always been drawn to voice over work and is happy to have had the opportunity to create this wonderful story with so many creative and talented actors.
Episode 1: Rough Sketch was written by Patrick Rieger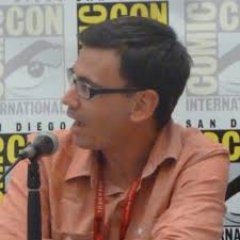 Patrick Rieger, Writer IMDB 
Patrick is a television writer in Los Angeles. Some of his favorite gigs include Niko and the Sword of Light, DC Super Hero Girls, Saint Seiya, Thunderbirds Are Go, Justice League Action, Yabba Dabba Dinosaurs, Miles From Tomorrowland, and The Stinky and Dirty Show. He is currently story editing on the Cartoon Network series Unikitty! and developing an original series for Warner Bros. Animation. For writing inquiries, contact Gotham Group at http://gotham-group(dot) com.