This episode features: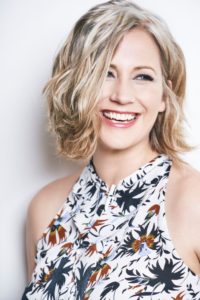 Cissy Jones, Voice Actor IMBD 
Maria 
Cissy Jones is an award-winning actress whose voiceover career spans the gambit from animation to video games and everything in between. Aside from winning a BAFTA for her performance in the 2017 Indie videogame FIREWATCH, Cissy has also cemented her role as a new animation actress to watch for her part as the lead in a yet to be announced new Disney animated franchise. When she's not creating characters that kids of all ages adore, she's lending her voice to more serious projects such as the Academy-Award nominated documentary WINTER ON FIRE, as well as many national commercials, feature film trailers and network promos.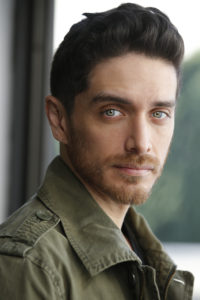 Josh Keaton, Voice Actor IMBD 
Todd 
Josh's career in voice acting began early in life, with roles in Peter Pan and the Pirates, and Back to the Future: The Animated Series, but took off with his performance as Young Hercules in Disney's Hercules. He's voiced characters in popular video games including: Ocelot in Metal Gear Solid 3, Prince Valerian Mengsk in StarCraft II, and King Anduin Wrynn in World of Warcraft. Josh has also voiced iconic superheroes, most notably: The Flash, Aquaman, Ant-Man, Spider-Man in Spectacular Spider-Man, and Hal Jordan in Green Lantern: The Animated Series and can also be heard as Shiro on the critically acclaimed Netflix series Voltron Legendary Defender.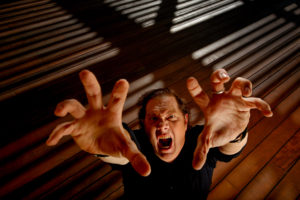 Fred Tatasciore, Voice Actor IMBD 
Roger 
Fred Tatasciore has a VO resume the length of your arm and has voiced hundreds if not thousands of characters for Animation, TV, gaming and Film.  His work spans multiple genres and styles including: Hulk and the Agents of S.M.A.S.H., Teanage Mutant Ninja Turtles, The Cleveland Show, Wolverine and the X-Men, 9, Batman: the Brave and the Bold, The Penguins of Madagascar, Kung Fu Panda: Legends of Awesomeness, Disney's Tangled, The Family Guy, Star Wars: the Clone Wars and more. One of the hardest working talents in show business, Fred can also be heard on innumerable video games and interactive projects including: Overwatch, Battlefield Hardline, Project S.T.E.A.M., God of War, Star Wars: The Force Unleashed II, Mass Effect 2 & 3, Assassins Creed 2 and others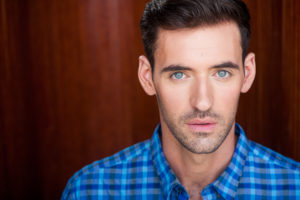 Armen Taylor, Writer/Voice Actor IMDB 
Auditioning Actor/Police Officer 
Originally hailing from the land of flannel shirts, perpetual rain, and grunge rock, Armen is doing his level best to keep one of those three things alive in Southern California. (Hint: it's not the angsty 90's garage music). From audiobooks to video games, and most things in between, Armen accepts just about any reason to talk to himself in a padded booth. Something that came as no surprise to his family…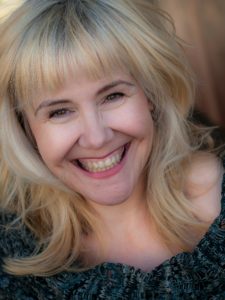 Christa Lewis IMDB 
Newscaster 
An experienced Voice Actor and director, Christa teaches commercial voice over and audiobook narration in Los Angeles. Christa has been awarded 6 of the coveted Earphones Awards since 2015 for her audiobook narrations. She has narrated over 100 audiobooks for Audible Studios, Blackstone Audio, Blunder Woman Productions, Brilliance Audio, DAW Books, Inc., Dreamscape Media, Hachette Book Group, Harper Audio, HighBridge Audio and Tantor Media and others. 
Episode 2: A Killer Script was written by Shannon Kennedy
Shannon Kennedy, Writer 
Shannon Kennedy was born and raised in Chicago.  She came out to Southern California to go to college at Chapman University, where she majored in screenwriting and marketing.  She has worked at many entertainment companies, including Variety, Viacom, Disneyland Resort, and The Paley Center. She currently works as a PA for Fox Sports NFL Sunday.  She enjoys writing family film and television scripts in her free time, and hopes to have a career in writing and producing animation.