Featured In This Episode: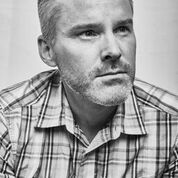 Roger Craig Smith, Voice Actor IMDB
Jack Sloan
Roger Craig Smith is a former stand-up comedian and professional voice actor based in Los Angeles, CA. He does a bunch of stuff worth Googling.
Follow him on Twitter and Instagram for all the latest: @rogercraigsmith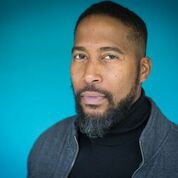 James Mathis, III, Voice Actor IMDB
Abner Doyle
James Mathis III is best known as the voice of T'Challa in Marvel's Avengers: Black Panther's Quest. A veteran actor both on and off-screen, James is recognized for his work on Monk, Star Wars: The Clone Wars, Ben 10, and a host of popular video game titles including fan favorite Metal Gear Solid: Snake Eater. A graduate of the USC film school, he sold his first animated series in 2016. He continues to write and develop projects for film and tv.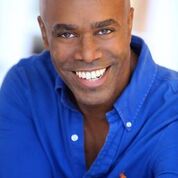 Asante Jones, Voice Actor IMDB
Judah
Asante Jones has been making the Hollywood rounds since 1996.  With 75 titles on IMDb he has worked with such notables as Emma Stone, John Travolta, Kathy Bates, Morris Chestnut, Robin Williams and the incomparable Betty White, to name a woeful few.  Look for his lead roles in the film, CAMP (2013) and I AM WRATH (2015).  The film, LIVE was just released to Video on Demand on Sept. 18th, 2018.  He served as the voice of Boost Mobile for five and a half years and is thrilled to have been able to lend his talents to THE HIDDEN FREQUENCIES.  Because he has now slighted over 100 celebrities by sheer omission from this bio, Asante will now retire, a shell of his former, professional self.  Thanks a lot, Mick…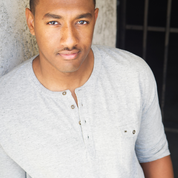 Ryan Robinson, Voice Actor
Elias
Ryan J Robinson, Voice over actor/ singer is a native Californian, who was born with a love and passion for the arts. Growing up, he has always admired voice over actors in the field animation/ interactive games and he has amassed a variety of characters voices and accents. Ryan attended Diamond Ranch High School in Pomona, California and went on to receive his degree in Integrative Biology/ Music minor at UC Berkeley. He excelled in the arts even earning a vocal scholarship from the House of Blues. He was raised among a singing family that fostered his gifts and had the opportunity to sing and tour with ensembles around the world. Along with a theater background Ryan is a classically trained musician who has sung in the halls Notre Dame Cathedral & St. Marks Basilica. He has also sung background for various artist including the recent 2017 Golden Globe recipient Donald Glover (Childish Gambino)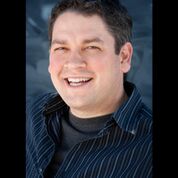 Justin Worsham, Voice Actor IMDB
Patrick Blackstone
Justin Worsham is a family man from Modesto, CA. His three albums, I'm a Good Husband, Paternally Challenged, and I Love My Kids…I Swear are featured on Blue Collar Radio on SiriusXM. Justin has also been seen on Comic Without Borders with Russell Peters on Showtime and Played Jimmy Kimmel in Not Another Celebrity Movie. Justin also host a comedy podcast for Dads called The Dad Podcast that is featured as one of Stitcher's Top Parenting podcasts. In addition to his stand up and shows he works as a Voice Over Actor, and does a weekly parenting segment on the Gary and Shannon Show on KFIAM640. He now makes his home in Burbank, CA with his High School sweetheart and their two boys. Check him out at www.JustinComedy.com..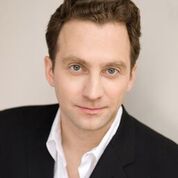 Graham Rowat, Voice Actor IMDB
Frank Helmer
Graham is a New York based actor who's appeared in numerous television shows and stage productions. He recently completed the Broadway run of Steve Martin's Meteor Shower. Other Broadway: Sunset Boulevard, Mamma Mia, Guys and Dolls, LoveMusik, Dracula, Beauty and the Beast. TV: Law and Order: SVU, Elementary, The Good Wife.
Graham has been narrating audio books since 2010, and has been featured on such podcast audio dramas as The Truth, No Sleep, Theatre of Tomorrow, The Hotel, and 6 Minutes.
While in high school, Graham was briefly suspended from performing the morning announcements because of "inappropriate sounds".
Episode 4, The Murkside Hotel was written by Henry Galley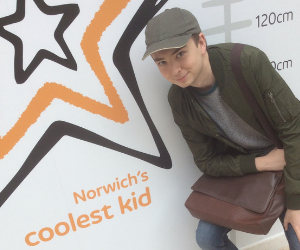 Henry Galley, Writer 
Henry Galley is a writer from the UK specializing in dark, strange genre fiction. He enjoys writing both scripts and prose, and is perhaps best known for his work on the award-winning NoSleep Podcast and his serialized audio drama, Congeria. When not writing horror fiction or often disturbing dark comedy, he works on lighter projects, and hopes to be able to write for children some time in the future – providing a more family-friendly version of his affinity for the weird. He is currently in the second year of studying a degree in Creative Writing at university.