Featured In This Episode: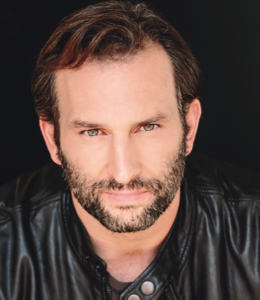 Kevin Sizemore, Voice Actor IMDB
Dad
Kevin Sizemore's has been seen on the Emmy nominated series Fear The Walking Dead: 462, Under The Dome, Resurrection and most recently the season finale of Timeless. He just wrapped the TV Pilot Puckheads where he plays a hockey coach of the worst team in the NHL.
On the big screen, Sizemore's been cast in films such as Reach, Domain, The Case For Christ, Woodlawn, Miracles From Heaven, Believe (also served as a producer) and in 2019 he has three movies being released: The World We Make, Ticket To Nashville and Mine 9 about a coal town in WV. His company GKg Productions, is in development on the life story of Meadowlark Lemon: The Harlem Globetrotters as well as the Documentary on Bill Rasmussen: The Founder of ESPN. This December, Sizemore will make his directorial debut on the Sci-Fi thriller film The 7.
Twitter / Instagram: @kevinsizemore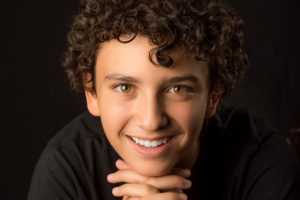 Gunnar Sizemore, Voice Actor IMDB
Tyler
Gunnar Sizemore began his acting career at age three in commercials. At the young age of six, he landed his first lead voice acting job in an animated pilot. Not long after he was cast on the ABC series Nashville, as Micah Brenner. Gunnar has three animated feature films releasing in 2019 and he currently recurs   on Cartoon Networks animated series Craig of the Creek and Ben 10 and is a series regular in DreamWorks animated series being announced soon. In front of the camera, Intensive Care releases in November and The World We Make and By Way of Guitar as a dueling street guitarist with Billy Zane will release in 2019.
Twitter / Instagram: @gunnarsizemore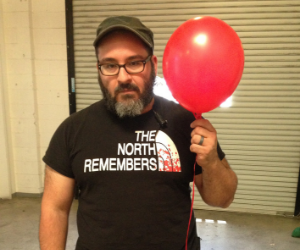 Anthony Tedesco, Writer, Voice Actor IMDB
Blind Old Man/Skinner/ Dweller/ Attendant
Anthony lives and works as a voice actor in Los Angeles when he isn't writing podcasts and radio dramas of his own. He's an alum of Geek and Sundry's popular Critical Role Dungeons and Dragons series, serving as the overlay operator for fans watching at home. On deck for Anthony besides The Hidden Frequencies are The Neon Noir, an original radio drama podcast by Jack Delaney and several original works written by Anthony and writing partner Kendra Pasker. Head to anthonytedesco.net to keep up to date on his current works and musings!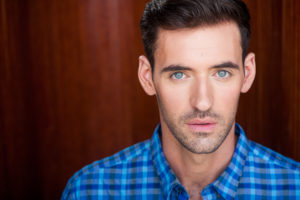 Armen Taylor, Writer/Voice Actor IMDB
Skinner/Dweller/Attendant
Originally hailing from the land of flannel shirts, perpetual rain, and grunge rock, Armen is doing his level best to keep one of those three things alive in Southern California. (Hint: it's not the angsty 90's garage music). From audiobooks to video games, and most things in between, Armen accepts just about any reason to talk to himself in a padded booth. Something that came as no surprise to his family…
Episode 5, Father And Son Outing was written by Andres Salazar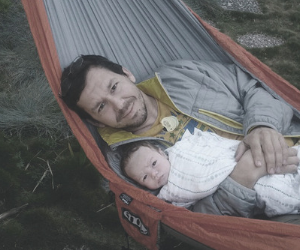 Andres Salazar, Writer
Andres grew up in Little Rock, AR. before moving to California at the age of 14.  He comes from a nomadic family and has lived up and down the Golden State.  He wrote and directed the short film, After Cheri and is the writer and artist for the Pariah, Missouri graphic novel series and the Adventure Bear Squad children's books. He is currently working on a number of comic book and other media projects.  At this moment he lives in Ventura, CA, but that may soon change.